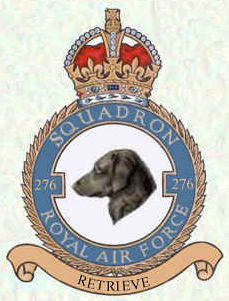 No.276 ASR Squadron formed at RAF Harrowbeer on the 21st October 1941 from detachments scattered around the South-West. It was one of four squadrons formed at this time, (Nos 276, 277, 278 & 279) and was allocated to Fighter Command. The Squadron operated from Harrowbeer, Warmwell, Portreath and Fairwood Common (Swansea). It was originally equipped with Lysanders, which were used to spot downed airmen, and Walruses which could land to pick them up. The Lysanders were replaced by Defiants in 1942, and these were subsequently replaced with Spitfires in 1943. Ansons were added to drop dinghies. A number of Vickers Warwicks were used for a period during 1944, to drop the Uffa Fox designed Airborne Lifeboats.
The squadron operated in the south-west until August 1944, when a detachment was moved to Cherbourg. The entire squadron crossed the channel in September, and it soon moved east to Belgium, from where it covered the eastern end of the Channel and the north-western corner of the North Sea.
After the end of the war the squadron moved to Norway, where scattered detachments provided air-sea rescue cover around Oslo, Kristiansand, Trondheim and Stavanger. The squadron returned to the UK in November 1945 and was then disbanded. (Thanks to History of War website for help with this info)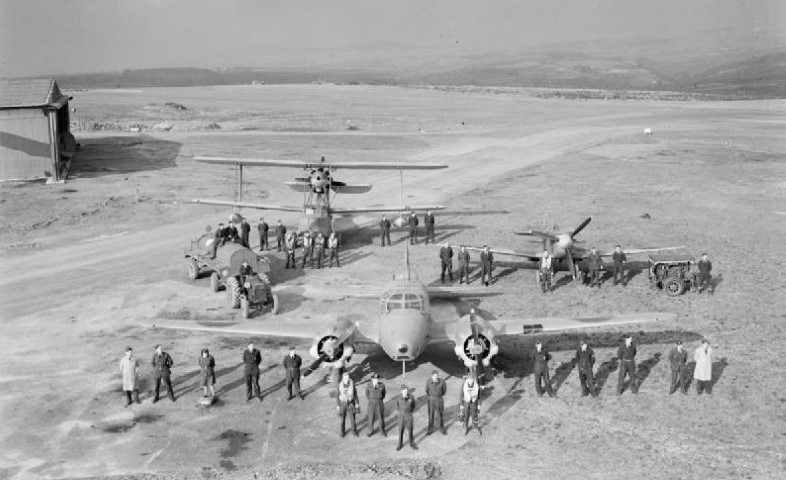 21st March 1943.
Official Air Ministry photo taken by F/L Piper-Piper to show what was required for Air Sea Rescue operations.
Probably taken around the same time, this image is from a Pathe News film of ASR operations.
If you want to watch the actual footage, search youtube for 'The Pilot of one is Safe' and also 'Air Sea rescue Service'. The footage was probably shared between Pathe News and Movietone for showing in cinemas around the country.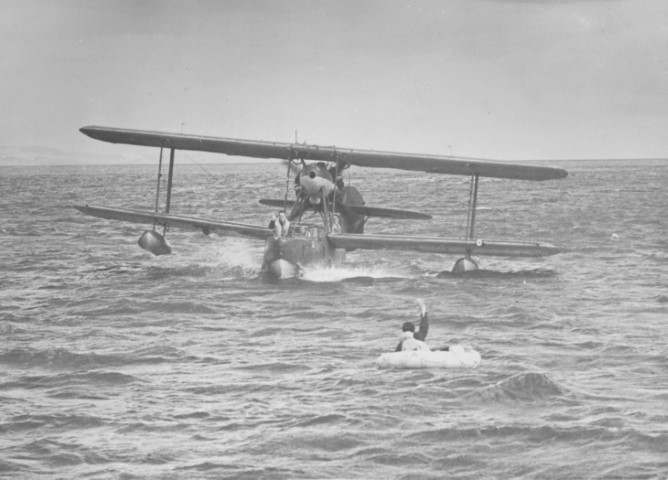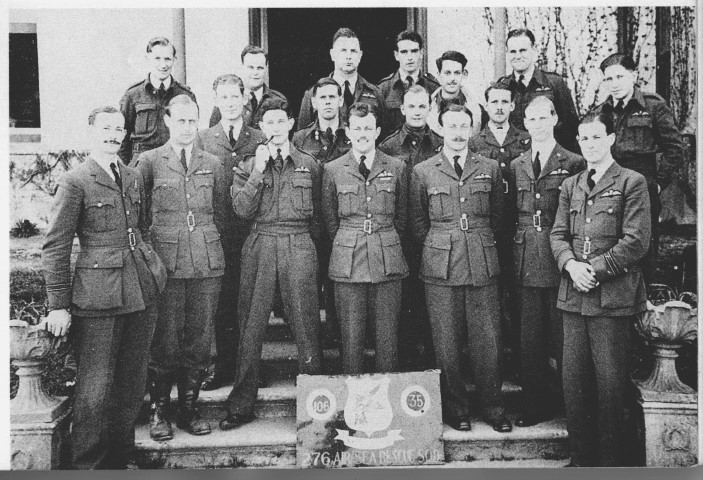 April 1943: Pilots of 276 pose for a picture to commemorate over 100 rescues. Believed to have been taken on the steps of Ravenscroft House.
And here they are in front of one of their Supermarine 'Walrus' aircraft. Note how the censor has scratched out the sign (seen in the photo above) on the front of the aircraft.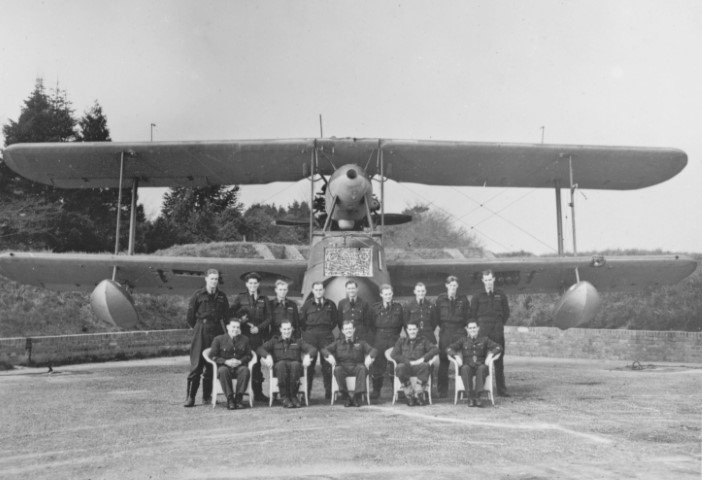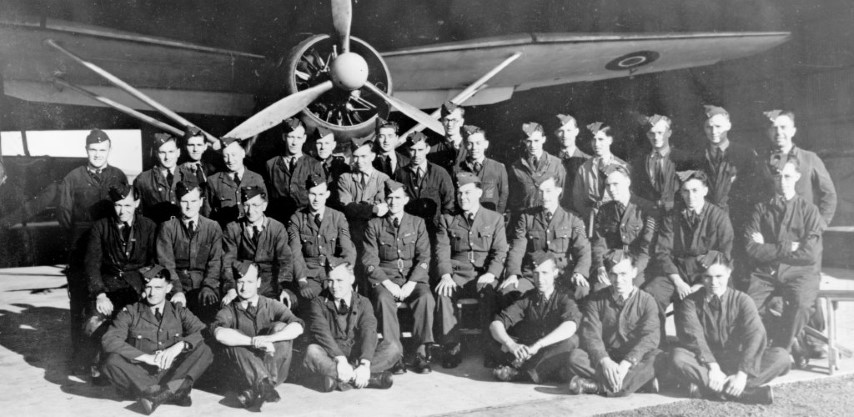 A rare photo of 276 Sqd Ground Crew, in front of a Westland 'Lysander' aircraft in one of the Bellman hangars on the airfield.
Courtesy RAF Hendon Museum