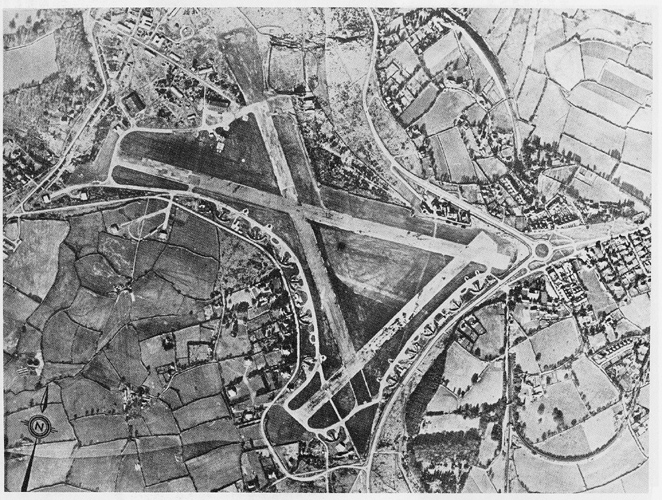 RAF Harrowbeer
Aerial photo taken around 1943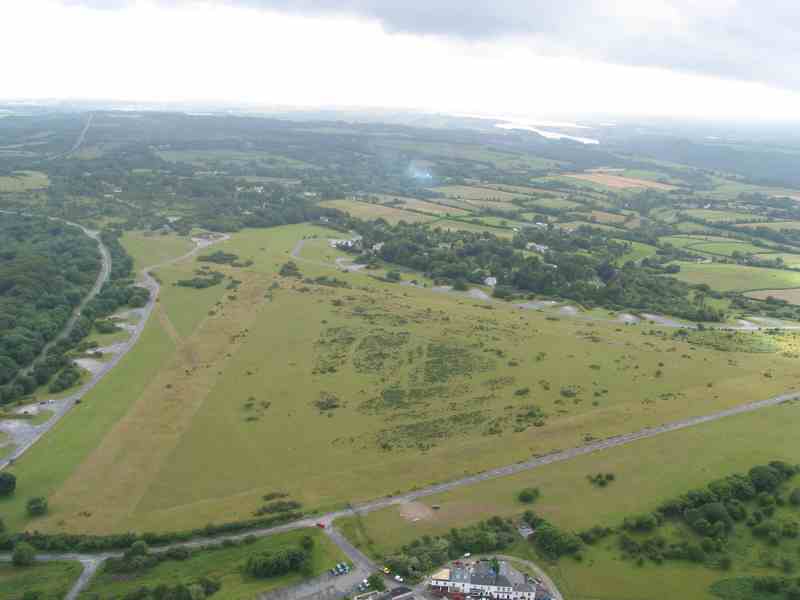 RAF Harrowbeer 2006
View is looking South, with Leg O'Mutton below.
You can just make out the 'crop marks' of the original road from Plymouth to Tavistock crossing the runway on the left.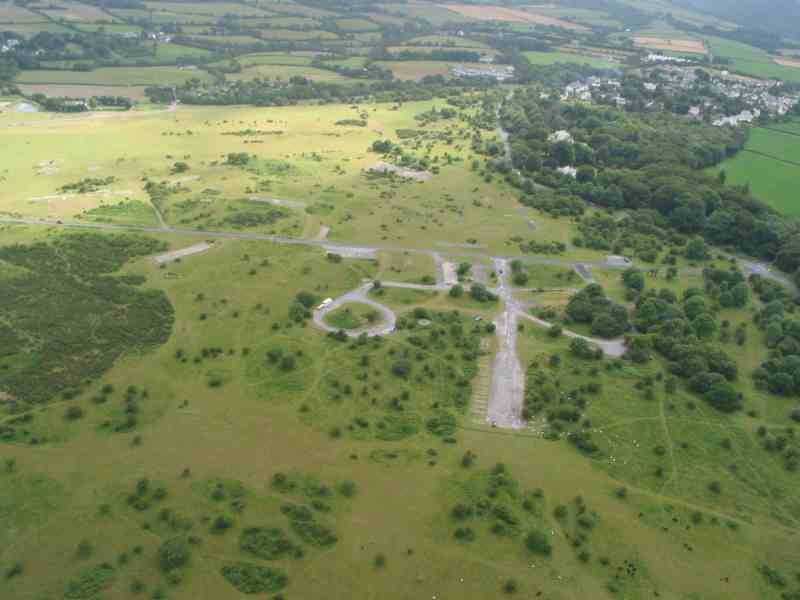 Looking down on the Admin area of Harrowbeer. Note the (round) fuel store and the long transport area (once garages).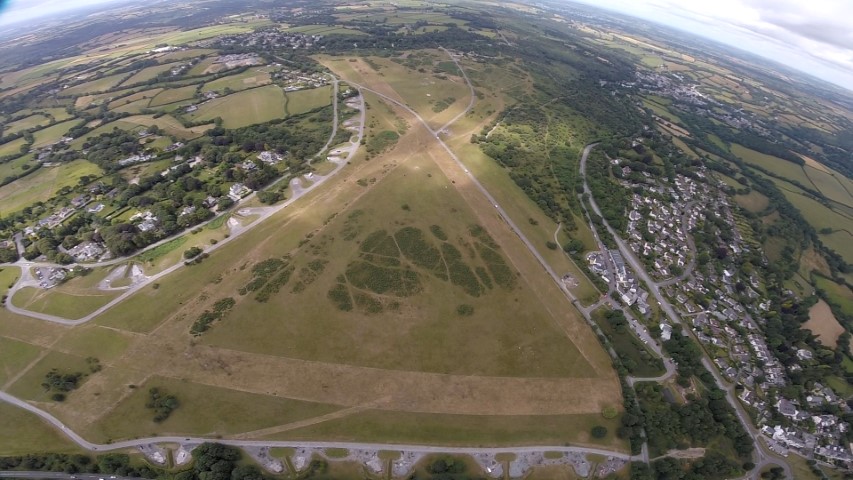 2nd June 2020. View looking across the airfield with Leg O'Mutton and Harrowbeer Lane on the right.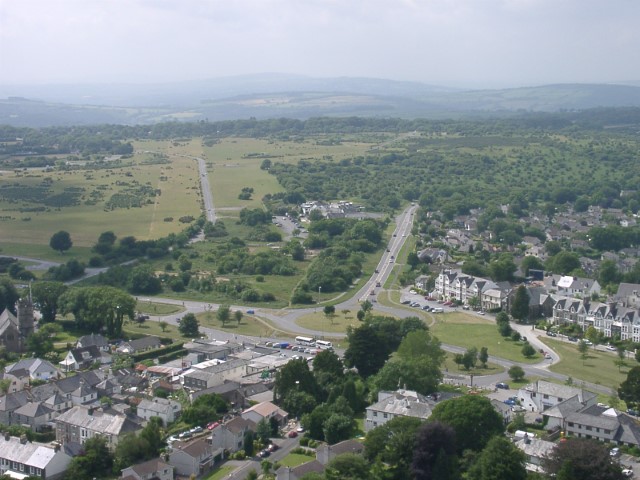 View taken in 2006 with Yelverton in the foreground. Runway No.1 stretches away in the distance.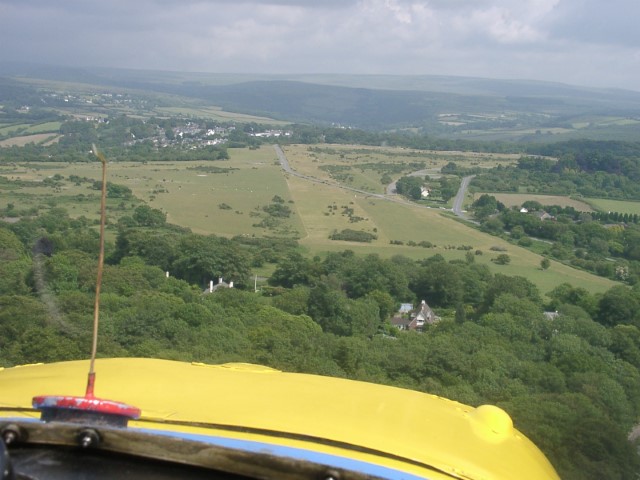 What landing at Harrowbeer would look like. The view over the front Aeronca G-IVOR as we approach Runway No.1 with Yelverton in the distance.